The International Fund for Agricultural Development (IFAD) has introduced a US$1mn project to unlock financial services to the East Africa's youths involved in the agriculture sector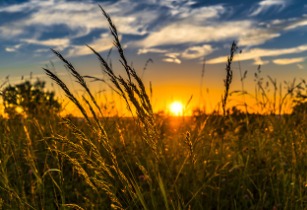 Agriculture is a booming sector in the East Africa region. (Image source: FelixMittermeier/Pixabay)
According to IFAD, the project is in line with the organisation's ambitious aim to expand financial inclusion to East Africa and to end poverty, hunger and food insecurity in Uganda, Kenya and Rwanda.
The project is seen to benefit about 10,000 young farmers living in rural areas in the countries, said IFAD.
Elizabeth Ssendiwala, gender and youth coordinator at IFAD for East and Southern Africa, said that the focus of the project is to unlock the potential of rural youth to achieve a sustainable growth.
As about 70 per cent of youth living in the rural parts in the region, the project is expected to help them taking up agricultural for the overall development in the sector.
Elizabeth Nsimadala, president of the Eastern African Farmers Federation (EAFF), commented that the new initiative is set to provide opportunities to the youth to drive new agriculture and agribusiness agenda.
Susan Koech, principal secretary for the East African Community (EAC), said that the agriculture sector in the East African region can create millions of jobs and help reduce migrations of African youth to foreign countries, thus shifting the region from net importer of food to net exporter.