The International Finance Corporation (IFC) has said it will make a US$6mn investment in Nigerian herbicides and insecticides distributor Saro AgroSciences Ltd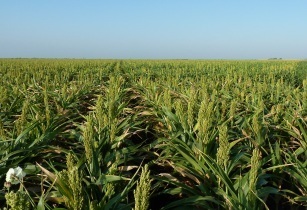 The IFC's funds will be used to increase the capacity of herbicides distributor Saro AgroSciences. (Image source: JMK/Wikimedia Commons)
According to the IFC, a member of the World Bank Group, the investment will increase access to agrochemicals for more than 500,000 smallholder farmers by 2016 as the funds will be directed toward increasing Saro AgroSciences' distribution capacity.
IFC vice-president for sub-Sahara Africa, Latin America and the Caribbean, Jean Philippe Prosper, remarked, "IFC will help Saro AgroSciences, implement environmental and social standards in the crop protection sector and reduce the country's food import bill, which is one of the highest in Africa."
The loan will widen Saro AgroSciences' technical assistance programme and increase its distribution network from 82 to 300 outlets across Nigeria in a project projected to cost an estimated US$12.2mn financed by the IFC's loan and US$6.2mn equity from Saro AgroSciences.
Oluwole Adeyegbe, managing director of Saro AgroSciences, said, "Saro AgroSciences is further strengthened and positioned to help more farmers increase crop productivity, enhance food security, and boost economic development."
"Saro AgroSciences is committed to developing agriculture in Nigeria and in other countries in West and Central Africa by providing safe and reliable crop protection and products for farmers. The IFC's support enables us to fulfil our commitment."