Jeddah-based International Islamic Trade Finance Corporation (ITFC) has signed a US$128.83mn Murabaha Financing Agreement to finance Burkina Faso 2017-2018 Cotton Season with SOFITEX as executing agent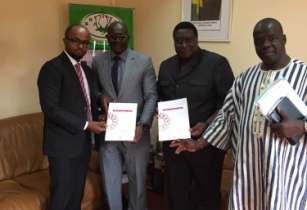 The collaboration aims to boost the cotton sector of Burkina Faso. (Image source: ITFC)
This transaction is in line with the new US$50mn framework agreement, which was signed in May 2017, with the government of Burkina Faso for the coming three years.
This financing agreement is expected to support the purchase of seed cotton from farmers and cooperatives, according to ITFC. This is also set to have a positive impact on the income of the farmers to improve their living conditions.
Emphasising the importance of the agreements in supporting trade finance activities in the West African country, Hani Salem Sonbol, CEO of ITFC, said, "ITFC's support for the cotton sector in Burkina Faso is in line with its strategy of prioritising its financing to the key sectors driving economic growth and income generation for the people in member countries."
He also said that the proposed operation aims to consolidate ITFC's financing package for Burkina Faso, leveraging on the corporation's ability to mobilise resources from the market.
Since ITFC's inception in 2008, Burkina Faso has been benefited from more than US$925mn of financing.