Jain Irrigation Systems Ltd (JISL) has committed an investment of US$375 million to build sustainable agriculture and improve the income of farmers in Sub-Saharan Africa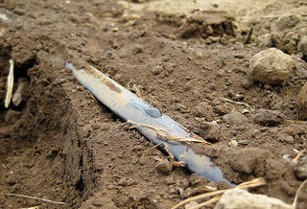 JISL will partner sub-Saharan countries to supply irrigation systems. (Image source: davetrainer/flickr)
The company said that it would launch an African expansion programme, which aims to provide an integrated set of irrigation and infrastructure solutions for smallholder commercial farmers.
"The usage of drip irrigation technology, the concept of 'More Crop per Drop', as well as knowledge transfer of the best agricultural practices to African farmers would result in significant improvement in their prosperity," said JISL managing director Anil Jain.
He expressed his intentions to participate in the entire agribusiness value chain by using JISL's unique business model, which is entirely focused on smallholder farmers.
Emphasising that cluster development model may help African nations to quickly increase their agricultural output, Jain said the enhanced income of smallholder farmers will always remain the priority, while Africa plans to feed itself and become a net exporter of food to the rest of world.
The director of the Indian company was speaking at 'The new alliance for food security in Africa' symposium, held in Washington.
JISL will partner Kenya, Rwanda, Ethiopia, Mozambique, Tanzania, Ghana, Cote d'lvoire and Nigeria to supply irrigation systems in the region. The move is expected to have a direct impact on more than 250,000 farmer families.
The company would also invest in storage, handling, supply chain and processing infrastructure in the continent.