The Food and Agriculture Organisation (FAO) has called upon Zambia and other southern Africa countries to accept the use of Genetically Modified Organisms (GMOs)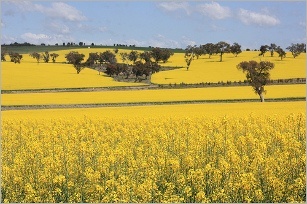 It is important for farmers to adopt new technologies to survive, warned the FAO. (Image source: jemasmith/flickr)
With southern Africa experiencing adverse changes in weather patterns, it was important for farmers to adopt new technologies to survive, the FAO said.
FAO climate change expert Louis Bockel explained, ''Farmers will have to develop new crop varieties or hybrids as a way to adapt. With climate change, you need to diversify into more resilient crops, plants that would be more water-efficient or drought-tolerant.''
Zambia has consistently expressed its official opposition to GM technology, which was heightened when a team of local experts, after studying the effects of GMOs in US, reported that while the crops would bring higher yields, their genetic form would destroy the local breed especially maize and reduce local seeds' yields.
The US, in turn, has repeatedly defended the safety of its grain, which has been modified to increase production and kill pests.
Stressing upon the increasingly unpredictable weather patterns, the FAO said fears about GMOs and the effect on food security needed to be demystified. Farmers needed to develop solid soil and water conservation strategies and use their irrigation system a lot more.
It has been estimated that 2.3 million Zambians face hunger due to drought and other factors.
The World Bank had approved a US$110 million facility last year for Zambia to undertake a pilot project on crop resilience.