The second delivery of 64,000mt of fertiliser to be distributed to small-scale farmers across Kenya has arrived in Mombasa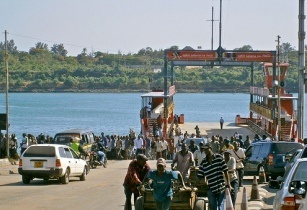 The second delivery of 64,000mt of fertiliser will be sold at low prices in Kenya. (Image source: onecarryontravel)
Simon Gikanga, Chai Trading general manager, said the fertiliser is expected to benefit more than 560,000 small-scale farmers in the country.
"We are grateful that our tea farmers are going to benefit from the import," Gikanga said.
He said that they are now unloading the second, 32,599mt consignment at the Mombasa port with farmers set to receive the product in two weeks time.
Gikanga added that the first batch that arrived early last month had been distributed to the farmers who are applying it to their farms.
Kenya Tea Development Authority entered into a deal with a Romanian company to supply the fertiliser to Kenya after it obtained the tender.
Chai Trading managing director, Charles Mbui, said this will allow small-scale farmers to benefit from fertiliser which will be sold at low prices.
In summer 2012, a similar consignment worth US$366,000 arrived in the country and helped increase tea production by 24 per cent compared to 2011.