Kenyan sugarcane farmers have asked their government to control the buying and distribution of sugar in the East African country in order to stem corruption within the sugar sector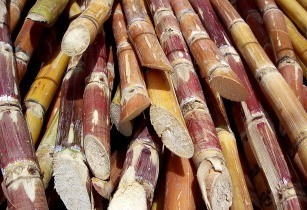 Kenya's sugar industry has struggled to limit corruption within the sector. (Image source: Rufino Uribe/Wikimedia Commons)
Richard Ogendo, secretary general of the Kenya Sugarcane Growers Association, called for the introduction of a government-run body to reduce the illegal importation of sugar, which has brought down prices and affected the fortunes of local sugarcane farmers.
"Sugar produced must be put in a central pool and distributed from a central point to lock out cartels," said Ogendo.
Ogendo warned Cabinet Secretary of Agriculture, Felix Koskei, to consider the will of key stakeholders in the industry when making industry-related decisions, and asserted that mandates to run the sector should be given to technocrats with a background knowledge of the sugar industry.
Ogendo asked the cabinet secretary of agriculture, Felix Koskei, to reconstitute new boards to state-owned mills to improve the management and production at the facilities.
"The state-owned mills' board must be reformed as required in the sugar sector to eradicate corruption," he added.