The new rice for Africa (Nerica) variety is poised to reduce rice importation costs in Africa with annual savings of more than US$90mn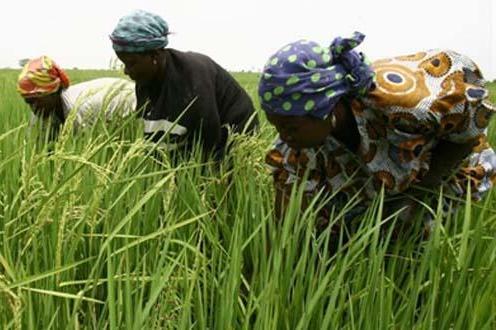 Collecting ears of Nerica rice.
But such good news is yet to be embraced by rice farmers in Kenya. According to an official at the National Irrigation Board, a government agency in charge of rice irrigation projects, most irrigation schemes in Kenya like Bunyala, Ahero, West Kano among others have not gone full throttle to embrace the Nerica variety due to lack of information.
"Lack of awareness on profitability of the new rice technology to the African rice farmer remains the main impediments to appreciate the significance and importance of Nerica," he said.
Nerica, a drought resistant variety does not require flooding water as other varieties across Africa, thus making it a viable entity for the Africa rice production breakthrough, given the climate change patterns. According to latest findings, Nerica is one agricultural biotechnology application with promising potential to Africa's rice production to address dwindling food security situation in the continent.
Scientists at the Africa Rice Centre (WARDA) in Benin have created Nerica by crossing Oryza sativa (Asian rice) with Oryza glaberrina (Africa cultivated rice).
Researchers at WARDA reveal that the variety selected from the resulting germplasm is high-yielding; shorter growing season - takes 105 days to mature, high protein content and resistant to local stress like drought.
It is estimated, according to WARDA, that more than 200,000 ha of land will soon be under Nerica cultivation, approximated to produce not less than one million tonnes of rice per year. Kenya, for instance, has a rice production deficit of more than 200,000 tonnes, which has to be met by importing rice, resulting in loss of currency. Rice output in Kenya has steadily decreased, falling short to meet the consumption demand of 280,000 tonnes annually.
According to experts at the Mwea Irrigation Scheme, the Rice importation in Kenya has locked farmers into a vicious cycle of poverty.