Smallholder farmers and agricultural workers are becoming more productive with support from the Agriculture Development Project and the IDA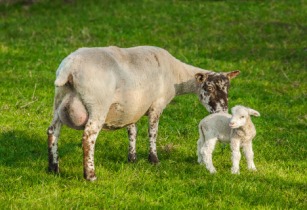 Lesotho's small farmers to benefit from IDA support. (Image source: Diego_Torres/Pixabay)
The project in Lesotho is supported by IDA, the World Bank's fund for the poorest, with additional funding from the International Fund for Agricultural Development (IFAD), to support the 370 farmers who have benefited from the programme.
The Lesotho Smallholder Agricultural Development Project was originally approved on 10 December 2011, and will closed on 31 March 2018, according to the data sheet.
Since 2010, Koaile Seithleko has been rearing sheep in Ha Sello, Matelile, in the Mafeteng district of Lesotho. However, until this year, he has never made enough money to buy quality sheep, or build the structures necessary to protect them from harm.
With funds from the Smallholder Agriculture Development Project (SADP), his company, Seitlheko & Sons, was able to buy 40 Merino ewes and one ram. He was also able to build a shed to protect the livestock from harsh weather, which will allow him to raise Merino sheep with quality wool, an important export product in Lesotho.
"I've always dreamed of owning a sheep farm with such a protective structure," Seithleko said. "My aim is to become the biggest Merino farmer in Lesotho; I plan on selling ewes and auctioning rams to local farmers to keep them from buying expensive sheep in neighboring South Africa."
To date, the US$24.46mn project, which is co-funded by the International Fund for Agricultural Development (IFAD), has benefited more than 370 farmers, most of whom are women. Grant recipients include owners of protected farms such as greenhouses and shade nets, piggeries, wool and mohair producers, poultry farmers, and seed and seedling producers.