Lonrho Agriculture's Mozambique distributor, John Deere, has been affected by delayed tractor imports as well as other equipment arriving into the country causing shares in the company to fall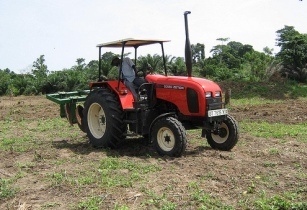 Lonrho has been affected by delays in the delivery of contracts and implementation of particular projects in its agribusiness. (Image source: Shared Interest)
The British industrial group said that shares have dropped by 22 per cent after it said it would report a US$5mn to $8mn loss for 2012.
The delays in the delivery of contracts and implementation of particular projects in its agribusiness caused the company loss of profit, it said.
"Progress in certain areas has been slower than expected in the final quarter, impacting on revenue and profitability in 2012," said Lonrho in a statement.
Forecasters were expecting Lonrho, which has interests in Africa, to reveal a pretax profit of $6.3mn dollars, according to Thomson Reuters.
The company had suffered from a loss in shares of more than 15 per cent at 7.85 pence in early trading on Monday on the London Stock Exchange.