The demand for organic products and methods is rising in the Middle East and Africa (MEA) as countries within the region focus on improving agricultural yield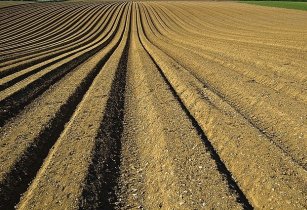 The COVID-19 pandemic caused disruptions in several sectors, including the bio-stimulants market. (Image source: Free-Photos/Pixabay)
In turn, this is driving the Middle East and Africa bio-stimulants market and finds an ESOMAR certified market research and consulting firm in a new study. Customers nowadays are increasingly aware about various negative effects of using chemically synthesised pesticides and fertilisers. This has been resulting in surging sales of organic stimulants.
Bio-stimulants are produced by combining various microorganisms, enzymes, seaweed extracts, plant hormones and amino acids and are intended to boost soil fertility and plant growth. They are naturally created hormones used in soil, seeds, vegetables, and fruits, besides other crops to help increase nutrient intake, antioxidant level, water retention, chlorophyll production and metabolism.
Growing concerns regarding the environment also play a major role in the bio-stimulants market growth. These substances are used together with organic manure to increase fertility of the soil and improve plant habitat. They are being increasingly adopted due to their low ecological footprint and non-toxic properties.
Key takeaways from the bio-stimulants market report
-The MEA bio-stimulants market is expected to grow at a CAGR of 7.8% during the period of 2020-2030
-The market is expected to reach a valuation of US$144.6mn by the end of the forecast period
-Due to their efficiency in improving yield of high-value crops and the easy application process, the demand for bio-stimulants will be considerably high foliar application
-Growing population along with increasing focus on sustainable farming is expected to increase drive the MEA bio-stimulants market
-Humic substances are expected to remain highly sought after active ingredients due to their ability to modify root morphology and plant membrane activities.
-Favourable government regulations and low labour costs have been creating lucrative prospects for growth in the MEA
"Lack of arable land and surging population will continue fuelling demand for biostimulants in the Middle East and Africa. With governments actively encouraging the adoption of sustainable agricultural practices, the demand for biostimulants will continue rising in MEA," said a lead report analyst.
COVID-19 Impact Analysis
The COVID-19 pandemic caused disruptions in several sectors, including the bio-stimulants market. Implementation of lockdown in several countries caused a major slowdown in production. The restrictions on transport affected the shipment of raw materials, shutting down production of bio-stimulants.
With increasing awareness regarding health and safety, people are now shifting towards the use of organic products. This has increased demand for eco-friendly and sustainable agricultural products, increasing growth in the bio-stimulants market. The market is expected to bounce back and grow at a steady upward trajectory.
Who Is Winning?
Manufacturers are focusing on developing bio-stimulants with improved efficiency and safety to increase application in the market. Players are also collaborating with various companies to create better versions of bio-stimulants. For instance, In March 2020, Syngenta and SICIT Group agreed on a 15-year contract to supply HICURE and ISABION bio-stimulants to propel the use of sustainable agriculture.
Some of the major players in the bio-stimulants market are Bayer CropScience, Platform Specialty Product Corporation, Biostadt India Limited, Koppert Biological Systems, Sapec Group, Valagro S.p.A., Syngenta AG, Lallemand, Marrone Bio Innovations, AlgaEnergy, Novozymes A/S, BASF SE, Biochimica S.p.A., UPL, Isagro S.p.A. and Italpollina S.p.A.