The National Agricultural Seed Council (NASC) presented to stakeholders a five-year strategic plan document that it intends to use to revitalise the seed sub-sector in Nigeria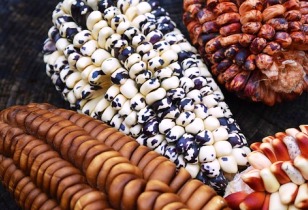 The director-general said the review and validation of the document is to ensure that the strategic plan aligns with the green alternative. (Image source: Stephen Smith/Pixabay)
According to NASC, the seed which is the foundation of agriculture has been a major challenge facing Nigeria's agricultural sector, as fake and uncertified seeds are visible in the open market.
Phillip Ojo, NASC director-general, while addressing stakeholders at the review and validation workshop, said the document aims to strengthen the council's capacity to fulfil its responsibilities in coordinating and regulating the Nigeria Seed Industry.
The director-general mentioned that the journey started about five months ago with the support of AGRA and USAID under the Partnership for Inclusive Agricultural Transformation in Africa (PIATA).
The council commissioned Sahel Consulting Agriculture & Nutrition Limited to develop a five-year institutional strategic plan aimed at providing the strategic direction for NASC.
Addressing the stakeholders at the workshop, Ojo said that the review and validation of the document is intended to ensure that the strategic plan is aligned with the green alternative, which gives Nigerian farmers hope and aspiration to take the seed sector to the next level.
One of the participants at the workshop and representative of the Nigeria Economic Summit Group (NESG), Dolapo Enejo noted that the strategic plan document would use technology and digitisation to ensure that smallholder farmers are supported.