Global experts meeting during a panel session at the second international summit on food production in Dakar called for accelerated avenues to close the financial gap in agriculture and address barriers to the growing finance market for agricultural Small and Medium Enterprises (SMEs)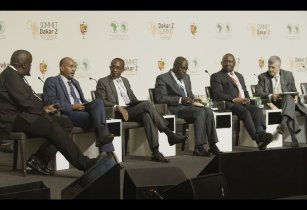 The AfDB Group and the Government of Canada announced the establishment of a new special fund to support Africa's SMEs in the agriculture sector. (Image source: AfDB)
At the Dakar 2 Food summit, the African Development Bank (AfDB) Group and the Government of Canada announced the establishment of a new special fund to support Africa's SMEs in the agriculture sector. The Agri-food SME Catalytic Financing Mechanism aims to catalyse and de-risk investment for agriculture SMEs, while also strengthening agricultural value chains and improving food security across the continent.
Agri-SMEs' biggest sources of financing are local commercial banks. However, banks prefer to invest in larger, more mature enterprises such as established aggregators and local processors who command regional or national market, according to Trade and Development Bank head, Admassu Tadesse. Panelists also noted that food value chains in Africa are currently not set up to maximise the potential of the continent's food system. This growing realisation has jolted players in Africa's agricultural sector to seek practical solutions to restore food security. There is vast potential for establishing production and trade links, as well as synergies between different actors along the entire agribusiness value chain: producers, processors and exporters.
Speakers also urged farmers and agri-SMEs to reclaim their power through cooperatives. "We need to help them to be organised to create clusters, and cooperatives and to create a sense of professionalisation into the sector", said Wagner Albuquerque de Almeida, global director for Manufacturing, Agribusiness and Services at the International Finance Corporation (IFC). Agreeing with Almeida, Olagunju Ashimolowo, the vice president, operations for ECOWAS Bank for Investment and Development urged governments to identify cooperatives to manage farmers. He also asked livestock owners to properly channel the funds in a way that would be attractive and bankable.
Moreover, the AfDB's Africa Adaptation Acceleration Programme (AAAP) digital agriculture annex is deploying digital technologies targeted at smallholders, agri-SMEs and value chain actors to build actors to use digital technologies in agricultural practices.