The Abdul Latif Jameel World Water and Food Security Lab (J-WAFS) at the Massachusetts Institute of Technology (MIT) is funding new research into harvesting water from air and technology that enhances crop production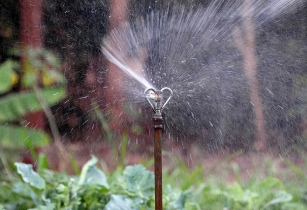 Since 2015, J-WAFS has supported a number of research projects to improve food and water safety and security. (Image source: CIAT)
Seven new projects are being supported by J-WAFS this year, and two notable initiatives include harvesting water from air – developing technology that can be used to extract clean, fresh water from the air using a specialised porous material and enhancing crop production – creating a solar-powered device to convert atmospheric nitrogen, water and sunlight into ammonia, which can be added to soil to promote plant growth.
As part of the harvesting water from air project, Mircea Dinca, associate professor of chemistry, and Evelyn Wang, Gail E Kendall Associate Professor in the Department of Mechanical Engineering, are teaming up to create a passive solar device that can extract water from the air at any range of humidity, using a metal-organic framework (MOF), a specialised porous material. J-WAFS seed funding will support the development of MOFs that can be used for providing water to remote areas, with greatly reduced infrastructure costs.
"We must continue to advance innovations and creative ideas for delivering safe and secure food and clean and renewable water supplies. Through the innovative technologies and collaborations we are supporting with these new research projects, J-WAFS is working to secure the future of our communities, the sustainability of our cities, and the prosperity of our economies in the face of rising population, greater urbanisation, and changing climate," said John Lienhard, the Abdul Latif Jameel Professor of Water and Food at MIT.
Co-founded in 2014 by Community Jameel and MIT, J-WAFS is an initiative to coordinate and promote research related to water and food safety and security that will have a positive impact on communities in a rapidly changing world with expanding population.