The Nigerian Biosafety Management Agency (NBMA) has permitted the commercial release of genetically modified cowpea to the farmers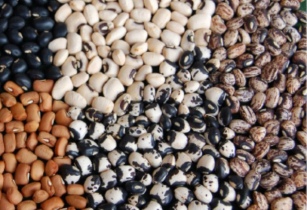 The permit authorises the holder and persons covered by the permit to commercialise the Pod Borer – Resistant Cowpea (PBR – Cowpea) genetically modified for lepidopteran insect pest (Maruca vitrata) resistant. (Image source: International Institute of Tropical Agriculture/Flickr)
The approval is the result of more than two decades of research, field trials and risk assessment by multiple organisations.
The National Biosafety Management Agency Act 2015 is the law that guides the regulation of the practice of modern biotechnology, development, handling and use of genetically modified organisms (GMOs) in Nigeria.
This decision document is prepared in line with the act and issued by the National Biosafety Management Agency (NBMA) as part of the permit granted, to the Institute for Agricultural Research, for the commercialization of genetically modified Cowpea resistant to lepidopteran insect pest (Maruca vitrata).
The agency was convinced that there are no known adverse impacts on the conservation and sustainable use of biodiversity, taking into account risk to human health.
The permit, pursuant to this decision, is without prejudice to other extant legal requirements. It authorises the permit holder and persons covered by the permit to commercialise the Pod Borer – Resistant Cowpea (PBR – Cowpea) genetically modified for lepidopteran insect pest (Maruca vitrata) resistant.