The Central Bank of Nigeria has banned the importation of maize into the country to increase the local production, stimulate a rapid economic recovery, safeguard rural livelihoods and increase jobs which were lost as a result of the ongoing COVID-19 pandemic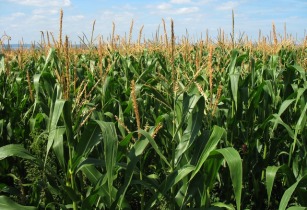 Nigeria's maize farmers had been increasing its yield significantly in the last few years. (Image source: PublicDomainPictures/Pixabay)
The Food and Agriculture Organisation (FAO) said that Nigeria maize harvest in 2019 topped 12.7mn, 18 per cent of Africa's production making Nigeria the largest producer of maize in Africa. According to the United State of America's Department of Agriculture, Nigeria's 400,000 tonnes of maize each in 2018 and 2019, the average figure it would have imported in 2020 if it had not imposed the maize ban.
With the ban however, Nigeria will have to ramp up its production to augment the shortfall. The Nigerian Maize Association stated that Nigeria's maize farmers had been increasing its yield significantly in the last few years.
The effect of COVID-19 had however impacted on the expected yields, stated Bello Abubakar, president of Nigerian Maize Association. According to FAO's country report on Nigeria released in with April 2020 reference date, official restrictions on population movements combined with heightened levels of fear have led to many people leaving their homes.
"Although these measures have not affected their access to food, further restrictions on population movements could hamper their access to land and have a negative impact on 2020 agricultural production."
It is not all gloom – the FAO added – with the timely onset of seasonal rains in the south, planting of maize started early, the cumulative rainfall amount since early March were average to above average in most planted areas and supported the development of the maize crop.