The Nigerian government has rolled out a 'Youth in Agriculture' programme, which aims to generate jobs for youth in the country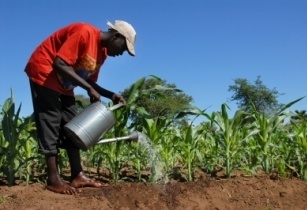 The Nigerian government aims to create jobs for unemployed youth in the country through its farming initiative that targets commercial farmers. (Image source: africa)
The presidential initiative is set to create 700,000 young commercial farmers in the agricultural sector of the country, according to the minister of agriculture, Adewumi Adesina.
Adesina revealed this in Akure, Ondo State when he delivered the Foundation Day Lecture of the Federal University Technology Akure, FUTA.
The minister said the federal government would work together with the state governments to provide technical training facilities, business skills acquisition centres and entrepreneurship development centres in order to achieve its goal.
"These will be farmers of the future, under mechanised agriculture, who will make Nigeria's agriculture competitive for decades into the future," Adesina said.
Adesina said that the governments at all levels need to create jobs for unemployed youth in the country and the agriculture sector can create job opportunities.
"Agriculture is changing rapidly. Today, only countries that move into commercial agriculture and agriculture as business have a chance compete. We must change the way we train students, what we train them and what we prepare them for."