Sabo Nanono, minister of agriculture, Nigeria, expressed fear of the impact of COVID-19 lockdown on food supply chain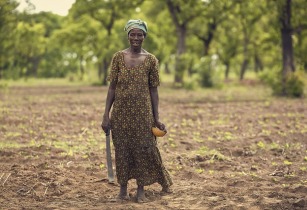 In Nigeria, movement restrictions of people and goods are starting to impact on food processors, traders, trucking and logistics in the food supply chains, said the minister. (Image source: pochogh)
According to Nanono, it was necessary to work out solutions that would facilitate easy access to food supply chain in the country as the disruptions of economic activities caused by the COVID-19 pandemic were glaring and threatens to domestic food supply chains.
He said, "More worrisome is the fact that the COVID-19 crisis could potentially spark a food security crisis in Africa, with agricultural production potentially contracting in 2020 and 2021."
"In Nigeria, movement restrictions of people and goods are starting to impact on food processors, traders, trucking and logistics in the food supply chains."
"And the cumulative impact could result in loss of income and jobs which would, in turn, reduce people's ability to buy food and compensate farmers for their production."
Nanono was acutely concerned about the restrictions in the rural parts of the country where the chunk of Nigeria's agricultural produce came from those areas that are dependent on access to inputs to produce crops and access to markets for their output across the country. If enough foodstuffs were not produce in the rural areas, it would increase in costs of food items in urban areas, he added.
According to him, the ministry would incorporate food management systems to eliminate or reduce the risk of food surfaces and food packaging materials from becoming contaminated.