Omex Agrifluids has announced the construction of a new soluble powders plant at the company's King's Lynn headquarters in eastern England, to manufacture fully soluble powder NPK products for the international market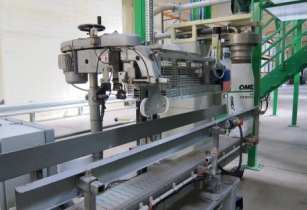 OMEX's soluble NPK powder products are manufactured in environmentally controlled conditions.(Image source: Omex)
Commenting on the new plant, Peter Prentis, export director at Omex for Europe, the Middle East and Asia, said, "Our Kings Lynn manufacturing plant will now have its own expanded production site for this increasingly important product range."
The UK-based company manufactures and exports an extensive range of plant nutrient fertilisers and plant health promoters. The majority of the company's product range is designed for foliar application, specialised seed treatments and a wide variety of high grade water soluble NPK powders for fertigation.
The investment in crop irrigation, especially in drip irrigation for both outdoor crops and crops grown undercover, has increased the demand for high quality soluble NPK powders across the world, with an aim to boost up agricultural output.
Alan Lowes, regional director, commented, "Such cultivation operations require high purity and total solubility for the fertigation methods used in relation to crop growth and development and the performance, maintenance and longevity of the equipment."
OMEX said that their fertilisers are manufactured using complex suspension chemistry to improve plant health and performance for the agriculture and horticulture industry and meet the quality standards.
Prentis remarked, "Much of our business includes bespoke productions to suit individual country requirements by adapting formulation to meet the needs of local farmers and growers."
He continued, "Expansion of our operations to significantly increase manufacturing capacity is testimony to Omex Agrifluids' full confidence in the rapidly expanding global market for quality soluble powder products."
Prentis and Lowes confirmed that the construction of the new facility at King's Lynn will provide enlarged capacity with faster and more efficient production and is aimed at meeting the demands and requirements of the modern international plant fertiliser market.