Kenya is showing increasing recognition of Open Data in the agricultural sector, which is crucial to solving global food security issues on a global scale, said Andre Laperrière, CEO of Global Open Data for Agriculture and Nutrition (GODAN)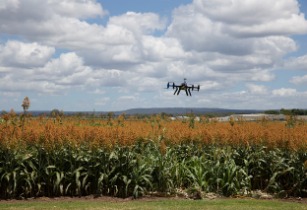 Gathering data is important to address food security issues. (Image source: Sarah Clarry/Pixabay)
In response to the recent news that Kenyan researchers have formed a team to spearhead the establishment of open data to generate information and services for smallholder farmers in agriculture and nutrition, Laperrière noted, "The formation of the Kenyan research group, consisting of multiple members from agricultural researchers to information, communication and technology (ICT) experts, weathermen and Regional Centre for Mapping of Resources for Development (RCMRD), is demonstrating the increasing recognition of Open Data and the potential it has to help solve global food security issues on a global scale."
The formations of this group to advocate Open Data adoption in the agricultural sector signifies another major step towards the wider acknowledgement of the benefits of cross-sharing and collaboration of knowledge and information in developing farming practices, increasing output and as a result, improve livelihoods. On a larger scale, this will align with the UN's sustainable development goals.
While the growth of Open Data access is demonstrating significant impact in Africa, particularly in areas where the often limited technical capacities of data producers, data managers and data consumers hinder the effective generation and utilisation of data products and services in the country, it is important to acknowledge that food security issues are not limited to developing countries.
It is important that more governments and organisations cross-fertilize knowledge and share information across borders so that multiple nations can learn from best practices and tackle ongoing social issues impacting many societies, Laperrière added.