The Alliance for a Green Revolution in Africa (AGRA) has launched a new initiative - Farmer Organisations Support Centre in Africa (FOSCA) - to support various farmer organisations in Ghana and across the continent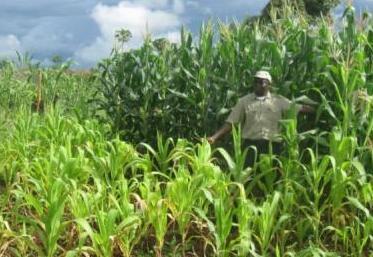 FOSCA hopes to reach 220,000 smallholder farmers with income and production improvements services. (Image source: AGRA)
FOSCA, funded by the Bill and Melinda Gates Foundation, hopes to develop the managerial, organisational and technical capacity of farmer organisations by linking them with service providers (SPs) that focus on demand driven and income-enhancing services.
Speaking at the launch, Ghana's acting Minister for Food and Agriculture Mike Hammer said, "Agriculture plays a pivotal role in the attainment of food security, as well as the promotion of good health and environmental sustainability in almost all Sub-Saharan African economies.
"A viable and sustainable economic development can only be achieved through the transformation and modernisation of the agricultural sector.
"We are delighted that AGRA has provided seed money for 1,700 input dealers in the Northern and Ashanti Regions of Ghana and is collaborating with other partners to improve upon agricultural development in the Northern Region," he added.
Fadel Ndiame, lead coordinator of FOSCA, said, "The potential of agriculture in this country and Africa has not been fully realised and we have the opportunity and capacity to reach its full potential. It is therefore necessary that we approach it with the right tools and resources.
"We hope that farmer organisations all over the country and in Africa will support this initiative and be open as we need their support to make this initiative a success," he remarked.