The global fertiliser industry has launched a new online campaign called 'Roots for Growth', highlighting the important role fertilisers play in addressing global food security responsibly, efficiently and sustainably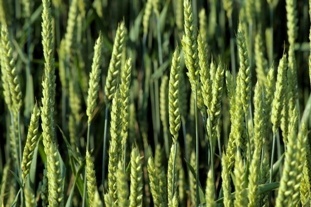 Image source: George Bosela
In sub-Saharan Africa, smallholder farmers face a variety of constraints in their ability to increase productivity. These include increasingly degraded soils (75 per cent of which is already classified as such), low crop productivity (yields are less than 10 per cent of global averages) and lack of access to input and output markets. According to the World Bank, sub-Saharan Africa represents 10 per cent of the world's population but only uses 0.8 per cent of the world's fertiliser.
As Group of Eight (G8) leaders meet in Camp David on May 18 and 19, the topics of agriculture and nutrition security are expected to feature high on their agenda. Back in 2009, G8 leaders pledged to spend US$22 billion on agriculture and rural development at the L'Aquila G8 summit. With funding due to expire this year, there is an urgent need for leaders to agree a new and improved commitment.
The campaign includes an array of new online materials, aimed at informing policy debates and encouraging dialogue. These include an introductory 'Roots for Growth' video, interactive infographics on food/nutrition security, soil health, environmental stewardship and sustainable agriculture and links to key industry news, external policy papers, multimedia and key industry spokespeople.
"G8 leaders are right to prioritise food and nutrition security, but they must focus more energy on enabling farmers in every corner of the world to share in the benefits of modern, intensive agriculture," said Roger Larson, president of the Canadian Fertiliser Institute. "Farmers must be at the centre of these discussions if we are to meet the world's most pressing sustainable development challenges."
The 'Roots for Growth' campaign highlights that food grown with fertilisers is already nourishing billions of people and helping to improve their diets every year, but there is still more work to do.
"Moving forwards, the fertiliser industry wants to partner even more with farmers, environmental leaders, agronomists, scientists, and governments to share knowledge, develop further innovations and improve farmers' access to markets, both locally and globally," said Luc Maene, director general of the International Fertiliser Industry Association.
'Roots for Growth' is a global initiative led by a coalition of some of the world's leading fertiliser associations: the Brazilian industry association (called Associação Nacional para Difusão de Adubos, or ANDA), Canadian Fertiliser Institute (CFI), Fertilisers Europe, International Fertiliser Industry Association (IFA), and The Fertiliser Institute (TFI).