Perstorp, global specialty chemical providers, has launched Amicult K42, chloride-free potassium product that aims to protect crops against frost damage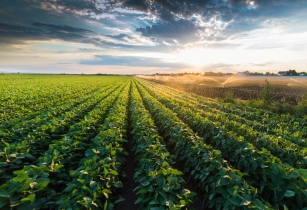 Perstorp Amicult offers a chloride-free potassium based product tested and proven to have high absorption and solubility, without increasing soil salinity or causing clogging in foliar and drip irrigation systems. (Image source: Perstorp)
With high solubility and absorption rate, without increasing salinity or clogging foliar and drip irrigation systems, Amicult K42 is now being launched in selected markets.
"With high-salinity and arid agricultural land increasing, it's time for more refined fertiliser options. Perstorp Amicult offers a chloride-free potassium based product tested and proven to have high absorption and solubility, without increasing soil salinity or causing clogging in foliar and drip irrigation systems. Amicult is the smart way to increase profitability, improving crop yield and water use efficiency," said Claudio Gaino, vice-president BU Formates at Perstorp.
To have an optimal development, crops need nutrients at different growth stages. Being a liquid fertiliser component, Amicult K42 can be applied at the right development stage where the crop needs an additional potassium source. In agricultural regions where salination is an issue, high chloride levels have a negative impact on crop development. With Amicult K42, a low salt index product, the risk of adding new salination problems to the soil is reduced. Further the high solubility of the product makes it a good choice for drip irrigation applications.
Potassium is proven to give crops a better drought and cold stress tolerance, however in dry regions the uptake of fertilisers through the root system is limited. Amicult K42 shows high foliar uptake efficiency at drought conditions. And at times and situations when it is difficult to forsee frost, the quick liquid foliar uptake of Amicult K42 gives a means to protect crops against frost damage.
When using irrigation systems a fertiliser with low solubility can cause clogging of pipes and nozzles. As a result the fertiliser will be unevenly spread and crop will grow unevenly causing yield reduction at harvest. Amicult K42 has a high solubility minimising clogging issues of irrigation systems.