As the business of cotton production continues to attract global attention, there are concerns about how sustainable the practice of growing, harvesting, and production will be, especially for lower income regions like Africa, producer of over 5% of the global cotton production and more than 9% of the world's cotton export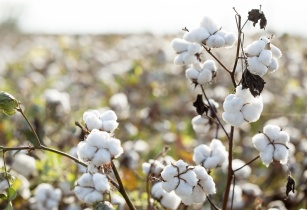 Challenges facing the industry and its stakeholders will be discussed at this in-person global conference in Malmo, Sweden. (Image source: Adobe Stock)
For Tanzania, Uganda, Burkina Faso, Benin, Egypt, and others, cotton is not only a key export crop but a means of livelihood for many farmers. Yet over the past few years they have had to address many new realities, from water shortages to the changing climate. Improving sustainable livelihood opportunities for smallholder farmers is the most effective way to lift rural people out of poverty with a global population expected to reach 9.8 billion by 2050. Fertiliser prices also continue to spike as much by as much 43% to new records as Russia's invasion of Ukraine continues. These extraordinary costs are felt by consumers, but farmers and communities in low-income countries will pay the highest price.
Challenges facing the industry and its stakeholders will be discussed at this in-person global conference in Malmo, Sweden from 22-23 June, 2022.
Themed, Cotton + Climate Action, the conference is expected to draw attendance from farmers and producers to retailers and other stakeholders in the cotton community. The conference will feature plenary and breakout sessions and will be led by Alan McClay, CEO of Better Cotton. Speakers will address critical climate and industry issues such as supply chain traceability, climate change capacity building, greenwashing and misuse of data, finance and impact investing - and reveal clever solutions to mitigate against climate change.
Drawing on the first ever global analysis of physical climate risks across global cotton growing regions for the 2040s conducted for the Cotton 2040 initiative. Forum for the Future will share the key findings and data from the research to help participants understand how climate change is likely to impact key cotton-growing regions and the supply chains.
Attendees will have the opportunity to listen to cotton farmers' first-hand perspectives on the effects of climate change on their livelihoods and communities – and how they are working to adapt to this new reality. African participants include Mona Kassem, export and import Manager, ALKAN Mohamed Nossier for trading and industry (Egypt), Francisco Ferreira dos Santos, CEO, JFS Mozambique and Compagnie malienne pour le développement des textiles (CMDT), Mali.
Leading retailers and brands including Walmart and IKEA, will provide their take on climate action, and how they are contributing to projects on regenerative agriculture, traceability, soil health and other sustainability practices.
Alan McClay CEO of Better Cotton said, "Transforming the cotton sector is not the work of one organisation alone and I am excited that we can at last bring together players from across the cotton industry at an in-person event. Our industry has been investing heavily in building its climate resilience for some years now, but of the 350 million people who rely on cotton production about half face high exposure to climate risk. In particular we need to show farmers that implementing more sustainable practices really will give them tangible rewards – both monetary and by improving the health of the land.
Organisations participating in breakout sessions will include EU Commission, WWF, Textile Exchange, Rainforest Alliance, ISEAL, Pesticide Action Network UK, Delta Project, Wageningen University & Research, Anthesis Group, IDH, Fairtrade, Fair Capital, Solidaridad, Chainpoint, Farmer Connect, Commonland, GAP-UNDP, Landscape Finance Lab and more.