The soy source segment of plant-based meat market will likely register more than 10 per cent gains by the end of the predicted timeframe owing to growing consumer awareness of its numerous health benefits and rising usage in cookies, crackers, snacks and baked products, according to Global Market Insights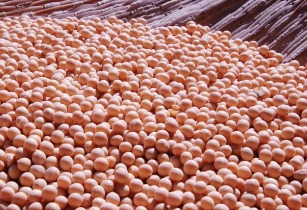 The global soy-based meat market will see growth by the end of the forecasted time. (Image source: nishimura1123m/Pixabay)
These products offer high protein, vitamin B and iron content, along with bioactive components such as isoflavones which maintain bone strength and help treat cancer. Growing prevalence of lactose intolerance and the products' strong resemblance to fish, poultry & meat in colour, texture, form and taste should further stimulate market growth.
The report stated that the market valuation of plant-based meat will cross US$320mn by 2025.
Increasing health consciousness propelling consumers to avoid animal-sourced protein will accelerate the expansion of the global plant-based meat market demand over the forecast period. Additionally, many are switching to plant-based meat due to the fact that processed meat is dangerous to health. A growing body of research has associated the consumption of red meat with problems such as cancer, diabetes and heart diseases.
North America plant-based meat market, led by Canada, Mexico and US was valued at about US$60mn in 2018 and should witness significant growth pertaining to the growing adoption of veganism and high dependence on meat for dietary protein intake. Booming food truck, takeaway and delivery industry along with significant vendor efforts to improve product texture, colour and flavour should further accelerate market growth.
The global plant-based meat market share is highly competitive and includes various participants such as DuPont, Quorn Foods, Pinnacle, Sweet Earth Foods, Maple Leaf Foods and Gardein Protein. Various manufacturers are engaged in developing new products to attract more customers and achieve market expansion.