First National Choice has said it will build a US$6 million factory in Mozambique this year to process pineapple produced in the agricultural region of Muxungué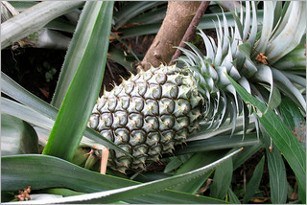 The pineapple unit would have the capacity to process 40 tonnes of pineapple per day. (Image source: dakotaduff/flickr)
The South African company is expected to export the pineapple products to Germany, the Correio da Manhã newspaper has reported.
The unit would have the capacity to process 40 tonnes of pineapple per day, which would enable it to export around 17,000 litres of juice initially to Germany, and later to other European countries.
While the factory is being built, the company would buy pineapples in Muxungué and process them in the factory located in the Morrumbene, First National Choice's Mozambican subsidiary manager Ase Ferrão said. The unit is currently processing a variety of fruits into pulp for the Danish market and also produces fruit jams for the Mozambican market.
Muxungué is an agricultural region focused on growing pineapple over an area covering 4,150 hectares. Close to 3,500 rural workers work in the sector, but half of the pineapple yield is lost due to lack of fruit processing facilities and suitable markets.