Scarab Solutions, the crop pest and disease mapping experts, has announced consultation, knowledge and mapping solutions designed to help Kenyan rose growers address this severe threat and reduce the likelihood of 100 per cent import inspections from the Dutch National Plant Protection Organisation and the EU by 2021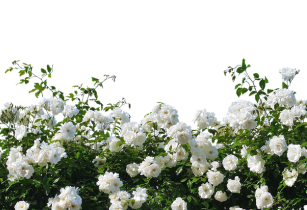 FCM poses a serious threat in rose farming sector. (Image source: 8926/Pixabay)
With caterpillar season in full flow, the Kenya Flower Council has called for its members and non-members to share information on FCM. This call follows Dutch NPPO and EU findings that the number of FCM interceptions on Kenyan roses remained more than 30 during 2019.
If Kenya cannot bring this figure down, there could be increased checks to either 50 or 100 per cent of all imports by 2021.
Scarab Solutions, a member of the KFC, has amassed vital experience from the mapping of pheromone traps which confirm the likelihood of FCM being present on-farm. This includes digital maps of FCM captured in these traps with a colour-coded display.
"Time is of the essence to get on top of FCM in Kenyan rose growing, which poses a serious industry threat at this point. But expecting scouts to differentiate damage symptoms from FCM caterpillars from other caterpillars in flower crops is wishful thinking," explained Dr Lisbeth Riis, founder and CEO, Scarab Solutions (UK).
Riis further added, "FCM-specific pheromone traps remain the key to accurate identification, but the number of sampling points is limited due to the cost of pheromone traps. Our advice to the growers is to combine pheromone traps with direct crop scouting for caterpillars, eggs, moths and treat any damage symptoms from these as a potential FCM threat."