Sierra Leone has improved its production of rice, cassava and other products according to the country's minister of agriculture, forestry and food security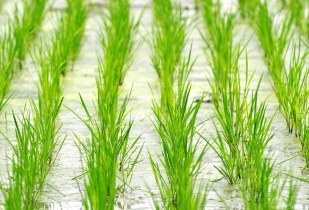 Sierra Leone's rice production has risen by 35 per cent since 2007. (Image source: CIAT International Centre for Tropical Agriculture/Flickr)
Imports of foodstuffs have also been reduced since 2007, according to Dr Sam Sesay.
Sesay said that Sierra Leone has increased rice production by 35 per cent, cassava by 34 per cent, sweet potato by 34 per cent, palm oil by more than double, cocoa and coffee grown by more than 50 per cent since 2007.
The real agricultural growth rate has also increased from 4.17 per cent to 5.31 per cent, the Concord Times quoted Sesay as saying.
The minister added that the total import of rice and other foodstuffs has been reduced to more than half of its former level, dropping from US$32mn to $15mn.
He also revealed that a joint venture of $1.3bn has been signed with the Chinese government for a rubber plantation project. The Chinese government has already provided around $500mn.

"The Chinese government will help us to regain our past glory," Sesay said. "Sierra Leone has a record of rubber plantations and the first plantation was established in 1964.There are two rubber plantations in Pujehun and three in Kenema district, but the country has not benefited from them due to the war."