Eastern Equatoria in South Sudan recently welcomed visitors to its agricultural trade show where farmers from across the state were able to showcase their new products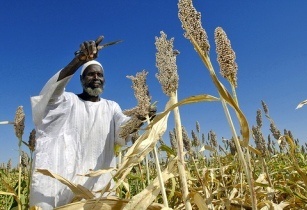 Farmers in South Sudan were welcomed to an agricultural trade show which aimed to educate farmers. (Image source: Africa Renewal)
State governor Louis Lobong Lojore praised South Sudan's Ministry of Agriculture and event organisers for their efforts. The State Ministry of Animal Resources and Fisheries and all Food Security and Livelihood (FSL) development partners were also involved in organising the show.
"The show is a mechanism to educate farmers and a means of creating relationship among the farmers in all the eight counties," remarked the state governor.
John Ochan Bongomin, the state's Minister for Agriculture, said that the event was organised following a review of its previous agricultural event.
"During the first agricultural show, all actors agreed that the agricultural show be an annual event in the state," added Lojore.
"The purpose of the second annual agricultural show is to enable farmers to adopt diversified farming practices to increase agricultural and livestock productivity."