The United Nations' Food and Agriculture Organization (FAO) said that Sweden will support dought-hit farmers and herders in the Sahel region of Africa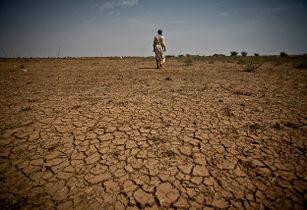 Six countries in the Sahel region have been hit with drought. (Image source: Oxfam International/Flickr)
Sahel is a semi-arid region in West and North-Central Africa extending from Senegal to Sudan. The region forms a transitional zone between the Sahara to the north and the savannas to the south.
The FAO said that the Swedish International Development Cooperation (SIDA) would contribute US$9.9mn in response to an appeal from the UN last month.
SIDA will help farmers in Burkina Faso with cash transfers reaching more than 60,000 people between May and August. Additionally, 24,000 people will get cash transfers in exchange for work. In Mali, 24,000 people will receive aid, the FAO said.
According to the UN, millions of people in the region are set to be hit by acute hunger and malnutrition hurt by drought, high food prices and armed conflict.
"This contribution will bring livelihood support to families when they need it most. This is the time families' granaries are emptying fast and herders are in desperate search for fodder," said Dominique Burgeon, FAO's director of emergencies and resilience strategic programme leader.
"What sets this contribution apart is that it will enable us to support vulnerable communities over the next two years so that they can get back on their feet and build their capacities to cope better with future shocks. FAO also welcomes Sweden's larger support to communities in the Sahel region in this time of rising needs," Burgeon, added.
The FAO said in a statement that Burkina Faso and Mali together with more than a million people were hit the hardest among the six ccountries in the Sahel region.