Kellogg Company and Symrise have partnered in an ambitious three-year project in Madagascar to responsibly source 100 per cent of Kellogg's vanilla by 2020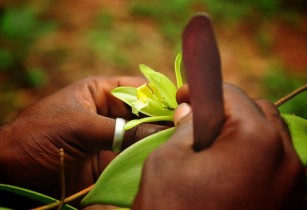 The holistic approach of the company also includes community-based training and education. (Image source: peter/Flickr)
According to Symrise, the project enjoys continued success based on a shared collective commitment with a strong commitment to the vanilla farming communities of Ankavanana, Madagascar, enabling farmers and their families to work together towards common goals.
"The programme drives impact directly at the source of vanilla farming via our integrated supply chain," said Yannick Leen, global competence director Vanilla, Symrise. "The partnership highlights the value of our active and collaborative year-round presence in this unique region. In turn, it ensures the highest quality vanilla, brings certainty and creates shared value for farmers, as well as ensuring the sustainability of supply."
Kellogg joined the growing 'Symrise and Friends' family of private sector partners in 2019. They work together to deliver synergistic benefits to the vanilla farming communities and the biodiverse environment in which they live.
Kellogg brings extensive experience of Climate Smart Agriculture to the project. The partnership has increased its impact with other programme partners, including Unilever, GIZ and Save the Children.
"Responsibly sourcing our ingredients means making a difference from the very start. That's why we're working closely with the farmers who grow them," said Kellogg company chief sustainability officer Amy Senter. "Farmers like those in Madagascar aren't just growing vanilla for people around the world, they're cultivating healthy soils, diverse ecosystems and strong communities. And across Kellogg, we want to help them do even more."
The fully integrated approach of Symrise is based on living close to and working closely with farmers every day of the year to foster good agricultural practises and the management of the budget/cash flow. This empowers farmers to run their farms sustainably and to be more financially resilient in a volatile market.
The holistic approach of the company also includes community-based training and education, and the introduction of alternative crops. This adds diversity and reduces risk. Crops are patchouli, vetiver and ginger. Farmers also learn how to apply climate-smart farming practises to the cultivation of rice, a major subsistence crop for Malagasy people.
The partnership between Kellogg and Symrise provides ongoing engagement and training for more than 1,000 smallholder vanilla farmers from Malagasy. This will help improve their living conditions and protect the fragile environment they and their families call home.