Agriculture company Syngenta and NK Seeds have launched the Cropwise Seed Selector to help farmers select seeds through data-driven recommendations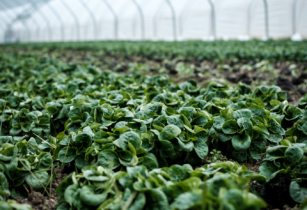 An agronomic information archive allows Cropwise Seed Selector users to tailor their seed portfolio based on geographic location. (Image source: Daniel Fazio/Unsplash)
Syngenta said the tool ensures that different market-developed systems can connect to provide quality data to growers.
The tool builds on technology combining artificial intelligence, two decades of agronomic information and a simple user interface.
In addition to the added benefit of being connected to Syngenta's larger network of digital technologies, the Cropwise Seed Selector introduces NK resellers and customers to a number of new features designed to streamline and optimise seed selection processes, including satellite imagery for crop diagnostics and a tool that expedites field-by-field hybrid decisions.
Justin Welch, Syngenta digital product manager, said, "Our goal from the start with digitising seed selection has been to support growers from the ground up – combining the expertise of our retailers and agronomists with data-driven technology.
"By looking at what data and science are saying through an unbiased, fact-based lens, innovations like the Cropwise Seed Selector are helping farmers make better business and agronomic decisions."
The company said an agronomic information archive allows Cropwise Seed Selector users to tailor their seed portfolio based on geographic location, soil productivity, precipitation levels, historical crop stress and product performance by year and region.
Users can adjust these factors to understand how a specific corn hybrid or soybean variety would perform under a range of different conditions — information critical to making confident seed selections. The platform is highly adaptable, enabling retailers and farmers to proactively plan for weather volatility, soil variability and planting specifications by being able to see real results from real places.