The Lindi-based Cassava Starch of Tanzania Corporation (CSTC) is close to completion, with the 90 per cent work being done, said the government of Tanzania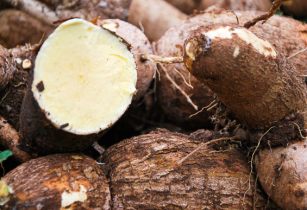 The CSTC has a capacity to process 60 tonnes of cassava per day. (Image source: Harvest Plus/Flickr)
As reported in the Daily News, the CSTC has a capacity to process 60 tonnes of cassava per day.
Stella Manyanya, deputy minister of trade, industries and investment, said that the factory had started pilot production of cassava flour in January 2019, while responding to a question by Newala Rural Lawmaker Rashid Akbar (CCM).
Quoting the minister, the source further noted that Tanzanian farmers need to receive professional advice from Small Industries Development Organisation (SIDO) and Tanzania Industrial Research and Development Organisation (TIRDO) on how to process cassava.
This will help Tanzanian farmers to sell in other international marketplaces including China where cassava demand is high, added the source.
In June 2018, Prime Minister Kassim Majaliwa asked the Ministry of Trade, Industries and Investment to set up a special committee of experts who will address the challenges cassava farmers faces in the international markets.