The UK government has announced a new project to help Kenyan and Rwandese coffee farmers to improve crop quality and yield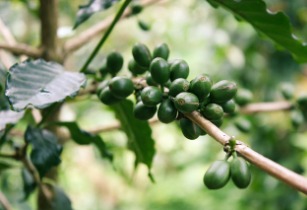 The programme aims to improve crop quality and production for African coffee farmers. (Image source: Marcus Vu/Pixabay)
The UK space firm EARTH-i Ltd will deliver the ACCORD project, worth more than 381mn KES, to deliver timely, geo-targeted advice via a simple mobile application, using satellite Earth Observation technology to help smallholder coffee farmers improve their crop.
This is set to allow smallholder farmers in Kenya to achieve higher incomes for their work, improving the quality of life for their families.
Coffee is the second most traded commodity globally. However, unpredictable weather, pests, diseases, nutrient depletion and other factors impact upon the quality and quantity of coffee, thus limiting the earning potential of farmers.
The ACCORD project is one of 10 new global projects announced by the UK government, as part of the UK Space Agency's international partnership programme. This programme uses the UK space expertise to deliver innovative solutions to real world problems across the globe.
Speaking about the launch of the programme, Sam Gyimah, minister of science in the UK, "The UK Space Agency's international partnership programme will help developing countries tackle big issues like disaster relief and disease control, while showcasing the services and technology on offer from our leading space businesses."