African Development Bank (AfDB) has signed an agreement with Tunisia to launch a pilot project that will use drones for agricultural data collection, aiming to enhance agri projects in the North African nation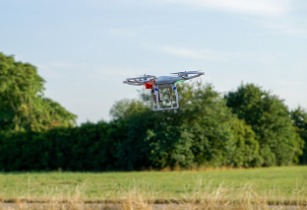 Tunisia to use drones for data collection to enhance management of agricultural projects in the country. (Image source: Kira Hoffmann/Pixabay)
The project, to be implemented over the next ten months, would receive technical management and assistance from South Korea.
The pilot project will focus on agricultural operations in Sidi Bouzid in central Tunisia, under the management of Busan Techno Park, a Korean government agency based in Busan, South Korea. The agency will provide equipment - drones and associated computer systems- training, as well as technology transfer.
The agency has already tested the drones for efficacy in managing similar urban projects. Korea is a leading country in the development and use of unmanned aerial vehicle (UAV) for real-time data collection and processing. Drones have been used in agriculture to provide fast and accurate data, helping to improve decision-making at all stages of a project, from preparation to implementation and evaluation.
Zied Laadhari, Tunisia's minister of development, investment and international cooperation, said that the pilot was expected to benefit piloting and monitoring of irrigated areas, management of water resources, water tables as well as the effects of climate change in the pilot area.
A founding member of the AfDB, Tunisia was one of its first beneficiaries in 1967. Currently, the Bank's portfolio in Tunisia is worth more than US$2.3bn covering more than 40 projects and programmes.