Food and Agriculture Organisation supports member countries in improving livelihood resilience against threats or crises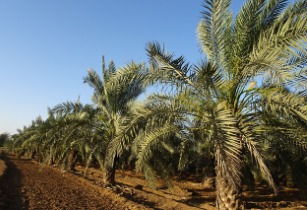 Libya produces more than 170,000 tonnes of dates per year. (Image Source: sarangib/Pixabay)
United Nations Food and Agriculture Organisation (FAO) and IOM, the UN Migration Agency, with the financial support of the European Union (EU), has organised a five-day training to help tackle the date palm green pit-scale insect (palmaspis phoenicis) outbreak. Dubbed Training of Trainers, the exercise aims to protect the six million date palm trees spread over Kufra, Jallu, Jagala, Jafra, and Fizan in the Libyan oases from pest attacks.
North Africa FAO coordinator Michael Hage said FAO supports member countries in "improving livelihood resilience against threats or crises". He stressed the importance of date production in Libya (170,000 tonnes per year) as an essential source of income and food.
"Together with FAO and the Libyan Government, we will provide necessary resources and goods, build capacity for technical staff and farmers, and offer technical assistance to limit the spread of the pest to other areas within Libya. The capacity development will also assist local community farmers prepare for the next harvest," said Othman Belbeisi, IOM Libya chief of mission.
Pests have severely jeopardised the production capacities of smallholders in Libya. Despite the current challenges, agriculture remains a promising sector in terms of growth potential and job creation in the country.
The training will instruct the stakeholders about the means to contain the outbreaks including diagnosis, structured surveys, preventive control, etc. Trainees will learn survey and identification methodology of green date palm pit-scale insect, and will formulate and validate a communication strategy and an action plan for Integrated Pest Management.