Investing in agriculture could reduce hunger and poverty while safeguarding the environment, according to the UN Food and Agriculture Organisation's (FAO) annual report, The State of Food and Agriculture 2012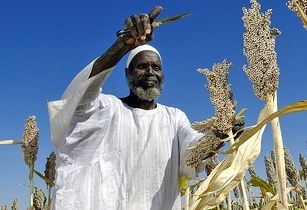 Countries which have made huge on-farm investments have reduced hunger by 50 per cent to meet the first Millennium Development Goal. (Image source: Africa Renewal)
The report, which was presented in Rome, stated that farmers worldwide must be a key focus to any agricultural investment strategy as they are the main investors in this sector.
"A new investment strategy is needed that puts agricultural producers at its centre," said FAO director-general José Graziano da Silva.
"The challenge is to focus the investments in areas where they can make a difference. This is important to guarantee that investments will result in high economic and social returns and environmental sustainability."
The report noted that farming expenditure for farmers in low-and-middle-income countries amounted to more than US$170bn a year, which is three times as much as all other sources of investment put together.
Regions where extreme poverty is widespread and should be tackled include southern Asia and sub-Saharan Africa, where rates of agricultural investment over three decades have been falling, according to the FAO document.
"Recent evidence shows signs of improvement, but eradicating hunger in these and other regions, and achieving this sustainably, will require substantial increases in the level of farm investment in agriculture and dramatic improvements in both the level and quality of government investment in the sector," the report stated.