The United States Agency for International Development (USAID)-funded Trade Hub has launched a US$10.2mn co-investment partnership with Tolaro Global, to strengthen Benin's certified organic cashew nut market and help meet the growing demand for cashew products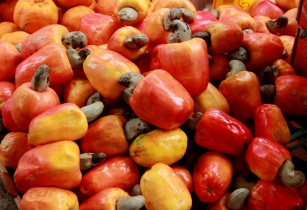 Tolaro Global is coordinating a project that will assist cashew producers in Benin to obtain certified organic qualifications. (Image source: Adobe Stock)
Tolaro Global is a leading cashew-processing company in Benin. The West Africa Trade & Investment Hub (Trade Hub) is a USAID-funded initiative that catalyses economic growth through co-investing with the private sector to generate new investment, creates new jobs, and increases the value of regional and international exports in West Africa.
Tolaro Global is coordinating a three-year project that will assist approximately 3,863 cashew producers in Benin to obtain certified organic qualifications, increase its processing capacity for cashews, and create new lines of revenue through transforming cashew apples and broken cashews – both typically discarded into products that can also be exported. The project will be funded by a US$1mn co-investment grant from the Trade Hub and US$9.2mn in private capital and resources from Tolaro Global.
According to Tolaro Global, an insufficiency in the number of organic certified cashew producers has resulted in it not meeting the quantities of cashews demanded by the US and European markets. Building the capacities of the 3,863 cashew producers to obtain organic certification will increase its supply of certified organic cashew nuts from 1,567 metric tonnes to 8,000 metric tonnes during the 3-year project. This effort will be supported through Tolaro Global partnering with Away4Africa, a Dutch technical advisory firm, as well as two regional farmer cooperative unions, to give the cashew farmers the necessary tools and training to produce certified organic cashews.
Due to inadequate equipment and technical expertise, about 87% of Benin's raw cashew nuts are exported to Asian markets, such as India and Vietnam for processing. To counter this, Tolaro Global will seek to expand its Benin based cashew-processing capabilities through infrastructure improvements and technical training, enabling it to process 8,000 metric tons of raw cashew nuts per year by the end of the project. Alongside this, it will increase its capacity to meet the burgeoning demand for nut-based products such as butters, spreads, and flours. These value-added products can be made from broken cashew pieces, but require additional processing. Through its processing improvements, Tolaro Global will reduce waste from the cashew pieces while adding additional revenue streams.
Tolaro Global will also seek to reduce waste from cashew apples, a potentially high-value part of the cashew nut that is also routinely discarded. As part of the project, Tolaro will recover 300 metric tons of cashew apples that will be transformed into animal feed. The company will train 204 people in collecting, drying, and disposing of cashew apples as part of this activity.
Regis Ouattara, a public-private partnership manager for the Trade Hub, said, "Like other countries in West Africa, most of Benin's cashew crops are exported to be processed in foreign markets, resulting in a huge loss of revenue for both cashew producers and companies like Tolaro Global," said Ouattara. "Through this partnership and similar ones such as with, the Trade Hub is helping West Africa cashew processors and exporters take full potential of the cashew nut value chain."
"With the COVID-19 crisis and the general decline experienced throughout most of the world in 2020, our company, like many others, took a hit," said Dabo Falilatou, grants management officer with Tolaro Global.
USAID is the lead US Government agency that works to end extreme global poverty and enable resilient, democratic societies to realise their potential.