The International Institute of Tropical Agriculture (IITA) has received a US$12mn grant to boost maize production in Nigeria, Ethiopia and Tanzania in the next four years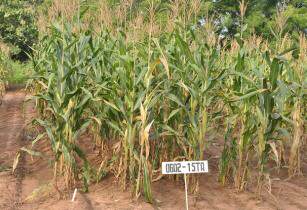 The project will adapt modern technologies to promote maize value-chain strategies. (Image source: International Institute of Tropical Agriculture/Flickr)
IITA has received the money in collaboration with the Taking Maize Agronomy to Scale in Africa (TAMASA) project, and the grant has been given by the Bill and Melinda Gates Foundation.
TAMASA was launched in May this year, and is expected to reach more than 600,000 households in the target countries. It hopes to boost the productivity of maize through using tools that will be co-developed with partners to support agronomic decision making in maize-based systems of varying scales.
Speaking to journalists in Abuja, Dr. Bernard Vanlauwe, the director for Central Africa Hub and Natural Resources Management, said that the project would adapt modern technologies and promote evidence-based maize agronomy and maize value-chain strategies in the three sub-Saharan countries.
According to him, the project is expected to build the capacity for small holder farmers and support stakeholders in maize-based systems by generating and collecting data from field trials, which would be used to co-develop tools to increase maize productivity regionally and nationally.
Speaking about the importance and growing popularity of maize, Vanlauwe said that maize "is replacing sorghum and other crops. It has a very high potential yield in comparison with sorghum, millet and other cereals. But the current yields are still very low. We know a lot about how to improve maize yields."
TAMASA is currently at the stage of conducting trials in partnership with other partners.