On 12 October, the Distributed Renewable Energy - Agriculture Modalities (DREAM) initiative began with the launch of nine renewable energy mini-grids and irrigation systems across Ethiopia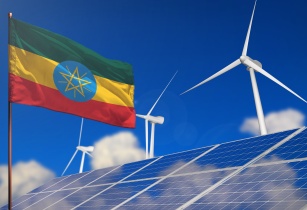 The DREAM initiative has begun with the launch of nine renewable energy mini-grids and irrigation systems across Ethiopia (Image source: Adobe Stock)
Agriculture accounts for 32% of Ethiopia's GDP and 70% of the labour market, making it the primary source of income for the country. Despite this, only 5% of Ethiopia's land is irrigated with a below average crop yield. Also, since February 2022, the country has fallen under significant inflation, which has in turn put an increasing amount of pressure on the industry and livelihoods.
To address these issues, the Ministry of Irrigation and Lowlands (MILLs) has planned to achieve national food security through the expansion of commercially viable, climate resilient and technologically advanced irrigation schemes. In a report published by Africa.com, Hizkyas Dufera, Senior Advisor to Minister of MILLs pointed out that the DREAM project would play a part in the Ministry's vision to irrigate 2 mn hectares by 2030. Moreover, the government of Ethiopia has started implementing the National Electrification Program to ensure electricity access to all Ethiopians by 2030. The DREAM project, being based on renewable energy development is also consistent with this program.
According to the Ministry of Water and Energy, the project which is being financed by the Global Energy Alliance in Ethiopia for People and Planet and the African Development Bank, is being implemented as a pilot project in four regions. The objective of the project is to deliver greater agricultural productivity, boost irrigation services and expand rural electrification by building the first solar mini-grid-powered large-scale irrigation systems in Africa. In addition to this, the project also aims to replace fuel pumps with electric pumps that have the ability to irrigate more than 1,500 hectares of land.