On Earth Day 2022, the US Government reaffirmed its support for conservation law enforcement and sustainable forest management in the Niassa Special Reserve (NSR), Mozambique's largest protected area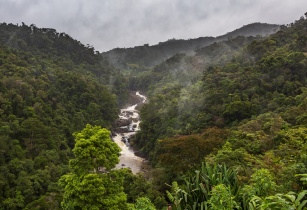 Since 2015, the US Government has committed US$28mn in programmes supporting the Niassa Special Reserve. (Image source: Adobe Stock)
Working in partnership with the National Administration for Conservation Areas (ANAC), Wildlife Conservation Society, and private NSR concessionaires, these programmes improve the protection of forests, water, and wildlife while improving the economic development of communities within the reserve.
Since 2015, the US Government has committed US$28mn in programmes supporting the Niassa Special Reserve. Various segments of the US Government contribute to build NSR staff capacity to support managing natural resources and combating wildlife and timber crimes. These agencies include the United States Agency for International Development (USAID), the US Department of State Bureau of International Narcotics and Law Enforcement Affairs (INL), and the United States Forest Service (USFS). These programmes and partnerships with Mozambican government agencies have yielded great results:
Only one elephant has been poached for ivory since 2018–a significant decrease from the thousands poached in the prior 20 years.
Mozambique is developing a wood identification manual that will assist rangers, law enforcement officials, prosecutors, and judges to counter timber trafficking and better enforce conservation laws.
The Government of Mozambique has tried 22 suspects in court, resulting in 16 of them being found guilty and sentenced to jail with sentences ranging from 1 to 16 years in Niassa and Cabo Delgado provinces.
"The US Government support to the Niassa Special Reserve preserves an essential protected area and its large elephant populations, and our support helps increase household incomes and agricultural production in surrounding communities," said US ambassador to Mozambique Peter H Vrooman. "This work also helps Mozambique stop international criminal networks that fuel corruption and rob communities of their natural capital." Larger than the country of Switzerland, the NSR is recognised as the most important protected area in Mozambique, crucial for the global conservation of wildlife, especially the African lion, wild dog and elephant.
Protecting wildlife, improving natural resource management, and promoting community involvement in conservation efforts in and around protected areas are critical components of the broader U.S. Government assistance in Mozambique. In close collaboration with the Government of Mozambique, the US Government provides more than US$500mn in annual assistance to help Mozambicans build a healthier, more democratic, more secure, and more prosperous county for all.