The Advanced Maize Seed Adoption Program (AMSAP) has been immensely successful in outpacing the maize production target in 2017 by 150 per cent in Ethiopia, which, in addition, has boosted the farmer's annual income and enhanced the nutritional aspects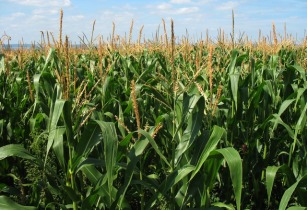 Maize productivity will increase Ethiopian farmers' livelihoods. (Image source: PublicDomainPictures/Shutterstock)
DuPoint, in association with the US Agency for International Development (USAID) and Ethiopian Government, has announced that the Advanced Maize Seed Adoption Program (AMSAP) has outpaced the goal of maize production by 150 per cent in Ethiopia. AMSAP, a part of America's Feed the Future initiative, has helped more than 100,000 small holder farmers in Ethiopia by boosting maize production, improving their income level, and enhancing the farmers' nutritional outcomes.
Dr Beth Dunford, deputy coordinator for Feed the Future and USAID assistant administrator for food security, has expressed his excitement about achieving the goal by more than double much ahead of time. He has also stated that USAID's partnership with American companies has the high potential for the agriculture development in the region.
AMSAP, the program designed for a time period from 2015 to 2018, has increased the maize production by 300 per cent in Ethiopia. It has boosted the per hectare maize harvest up to 7.5 metric tonnes from 2.2 metric tonnes prior its implementation, which, in addition, has raised each farmer's income by US$1,500 per year.
With an aim to outreach 2018's production target, AMSAP provides continuous support to boost farmer's knowledge on new agricultural skills, high quality seeds, smart technology, etc. About more than 250,000 smallholder farmers in 53 districts are already benefitted from AMSAP's initiatives to grow their knowledge on new farming technology.