Long-term commitments discussed as continued increase in coffee, tea and cocoa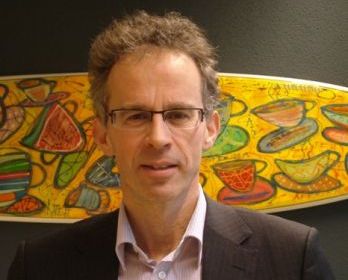 Han de Groot, executive director, UTZ CERTIFIED

UTZ CERTIFIED enjoys a sales boost in its third quarter sales. Compared to January - September 2010, certified sustainable coffee sales rose 23 per cent in the same period this year, leading to a sale volume of 105,757 metric tonnes of coffee certified by UTZ in total. Tea sales also increased significantly by almost 74 per cent for a total of 2,416 metric tonnes and sales of currently registered UTZ CERTIFIED cocoa have risen to 29,719 metric tonnes - an impressive increase of 149 per cent compared to the same period last year.

"We're encouraged by the continued increase of certified coffee, tea and cocoa sold. Food manufacturers are open to discussing future purchases and long-term commitments" says Han de Groot, executive director, UTZ CERTIFIED. "We are also seeing well-informed consumers looking to their favorite brands to source responsibly."

Coffee
Brazil remains UTZ CERTIFIED's top supplier of coffee accounting for 39 per cent of total sales volume. Vietnam (21 per cent), Honduras (15 per cent), India (6 per cent) and Colombia (5 per cent) complete the top five supplying countries.

Cocoa
With 66 per cent of the total sales volume, Cote d'Ivoire is the largest supplier of UTZ CERTIFIED cocoa. Dominican Republic follow with 16 per cent, Peru with 6 per cent.

Tea & Rooibos
33 per cent of certified tea volume trades are Rooibos, coming from South Africa. Malawi is responsible for 45 per cent of the tea sales and Indonesia 21 per cent. UTZ CERTIFIED tea can also be sourced from India, Kenya, Sri Lanka and Argentina as well.

Mars, one of the founding partners of the UTZ CERTIFIED cocoa program, has publicly committed to source only UTZ cocoa for the Mars bars sold in the Netherlands by 2012. Mars has pledged only sustainable cocoa will be used by 2020 in their global production. Lidl announced their commitment to source an increasing amount of UTZ CERTIFIED cocoa for the entire range of their private chocolate label Fin Carré leading to fully a sustainable label by 2020.

All black, green, fruit, white and Rooibos teas from Ahold retail in the Netherlands now contain an increasing amount of tea leaves certified by UTZ. The 65 tea flavors will be switched to fully certified contents per segment.