The live component of the Women in Food and Agriculture (WFA) Digital Festival successfully brought together more than 600 representatives from the global food and agriculture sector last week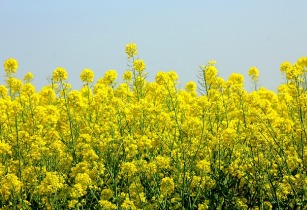 The 2020 version will act as a barometer to track change over the last 12 months regarding female representation across our industry. (Image source: Alicja/Pixabay)
The event was developed to take the place of the annual face-to-face event and allowed attendees to learn from a range of on-demand and live sessions as well as network with the community and join interactive roundtables.
In the closing statements attendees were encouraged to support the advancement of diversity in the food and agriculture industry by taking part in the annual Women in Food and Agriculture Survey produced in partnership with Alltech. Following on from the 2019 survey, the 2020 version will act as a barometer to track change over the last 12 months regarding female representation across our industry.
This global survey which can be completed in six languages, has already received results from more than 2500 representatives from the food and agriculture industry, but men and women from across our sector can still share their opinions for just a few days with the survey closing on 18 December.
Jamie Chadwick, editorial director for Urner Barry and Chair of the WFA Digital Festival, said, "If you have already completed the survey, do ask your colleagues to take part and share their opinions on the industry. The more people who complete this, regardless of gender, the better we can understand where the barriers to women are in our industry so please to your bit to improve diversity in our sector!"
On the last day of the festival the WFA team also announced an exciting new mentorship scheme to benefit women across the global food and agriculture sectors. Olympia Theocharous, head of content for WFA, explained, "In last year's global WFA survey which contained 2500 respondents from the global food and ag industry, results showed that 75% of women said our industry's lack of mentors was a significant barrier to progression. To address this we are launching the WFA Mentorship scheme. It aims to pair off mentors and people who want to be mentored, to support women from a range of backgrounds to develop their careers in our industry."
"We are looking for women who want a mentor and people of all genders to act as mentors to help support the next generation of leaders in our industry. For anyone who wants to get involved or wants more information you can find this in the 'community' section of the WFA website."