African Development Bank (AfDB) president Dr Akinwumi A Adesina, while speaking at the United Nations Food Systems Summit, said the world has enough resources to achieve zero hunger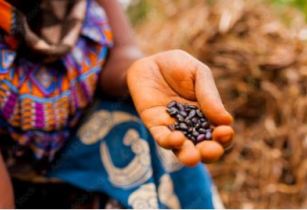 Prioritising climate and financing will deliver food security in Africa on a greater scale. (Image source: Adobe Stock)
The summit brings together thousands of youths, food producers, members of civil society, researchers, the private sector, women and indigenous people, all of whom are participating both physically and virtually in the summit. It took place on the sidelines of the 76th UN General Assembly in New York.
Decrying the 246 million people in Africa who go to bed daily without food and Africa's 59 million stunted children as "morally and socially unacceptable," Adesina said delivering food security for Africa at greater scale calls for prioritising technologies, climate and financing.
"The US$33bn per year, required to free the world of hunger, is just 0.12% of US$27tn that the world has deployed as stimulus to address the Covid-19 pandemic. I am confident that zero hunger can be achieved in Africa by 2030," Adesina said.
AfDB's Feed Africa Strategy, through its Technologies for African Agricultural Transformation programme, has provided 11 million farmers across 29 African countries with proven agricultural technologies for food security. Food production has expanded by 12 million metric tons while saving US$814mn worth of food imports.
"We are on our way to achieve our target of reaching 40 million farmers with modern and climate-resilient technologies in the next five years," the AfDB chief added.