Zanaco Bank Plc this year is expected to issue more than US$90,000 worth of agricultural loans aiming to improve the livelihoods of small-scale farmers in Zambia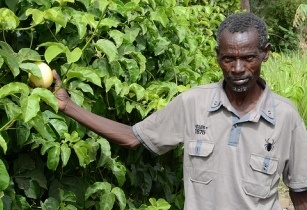 Farmers are set to benefit from loans worth more than US$90,000 to be issued by Zanaco Bank. (Image source: ifcmas)
The bank's head for customer services and brand management, Chana Musakanya, stated that a total of US$104,000 would be issued to the agriculture sector before the end of this year.
Zanaco's loan portfolio for small- and medium-size enterprises (SMEs) this year totalled US$12,000, while nearly US$100,000 had been kept aside for larger companies.
Musakanya revealed that the agriculture sector makes up around 36 per cent of Zanaco's loan portfolio.
"We serve both individuals and organisations in loan disbursements provided the customer meets the bank's mandatory lending requirements," she said.
Some of the conditions of providing loans to SMEs are that customers should have a registered business and hold financial records, such as bank statements or business plans.
"This helps us assess the standing and capacity of the customer's business in order to arrive at a credit decision because we are focused on creating sustainable partnerships with our customers," she added.