Zimbabwe's smallholder irrigation sector has received a US$25.5mn grant from the International Fund for Agricultural Development (IFAD)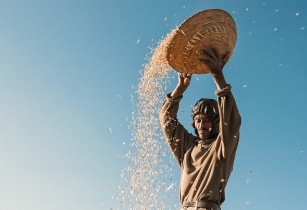 IFAD is a UN Agency that is dedicated to eradicating rural poverty in developing countries. (Image source: Andrea Moroni/Flickr)
According to Patrick Chinamasa, Minister of Finance and Economic Development, the grant signed in Rome on 18 November, 2016 will support the Zimbabwe Smallholder Irrigation Revitalisation programme (SIRP). It is also reported that IFAD approved the grant in September 2016.
The SIRP is targeting 4,000 ha of smallholder irrigation schemes in communal and old resettlement areas in the country's four provinces namely Manicaland, Matebeleland South, Masvingo and Midlands.
Chinamasa said that the objective of the programme is to sustainably increase diversified production, productivity, income and improve resilience of households in the selected mostly dry and arid regions of the country.
The programme also seeks to provide support to improve market access and capacity building measures to boost food security, enhance management capacities within government and farmers institutions and to ensure the sustainability of the investment.