Biobest and Floridienne have reached an agreement with Sofina and several private investors to increase the capital of Biobest by a minimum of €98.5mn (approx. US$105.3mn)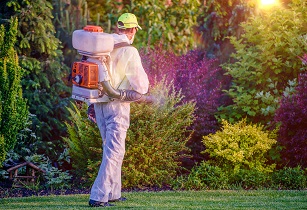 Biobest is a world player in biological control and pollination. (Image source: Adobe Stock)
These funds will allow Biobest – a world player in biological control and pollination - to pursue its ambitious strategy of organic growth and acquisitions.
As the next step in its strong growth programme, Biobest has managed to enthuse numerous investors. The money from the investment will mainly come from existing shareholder, Sofina, and some private investors. Depending on the available acquisitions, in the short term this capital could be further increased to €120mn (approx. US$128.3mn).
Following this capital increase, Floridienne's stake in Biobest will be 79% (compared to 86.79% on 31 December 2022). With the transaction, the remaining Biobest shares will be held by Mérieux Equity Partners – a shareholder since 2018, Sofina, some new private investors, and Biobest management.
Biobest is very happy with the trust of its existing shareholders and the entry of some private investors. "This capital increase allows us to consolidate our growth by continuing – in addition to organic growth – multiple strategic acquisitions," commented Jean-Marc Vandoorne-Feys, CEO of Biobest. "This brings us another step closer to our ambitious goal: to offer qualitative and complete solutions in the field of integrated biological pest management to growers worldwide."
This capital increase is expected to materialise within 4 weeks after the required legal documentation is finalised and some other customary conditions are met.