Bayer CropScience AG and Performance Plants Inc. (PPI) have entered into a research and commercial license agreement, giving Bayer exclusive rights for PPI's Heat & Drought Tolerance Technology (HDT™) in cotton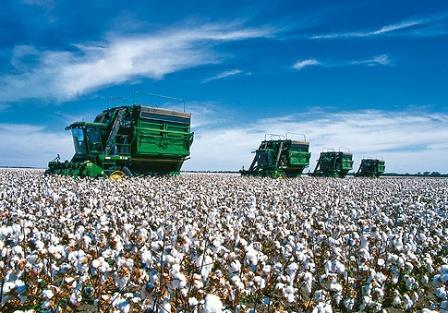 Bayer CropScience AG and Performance Plants Inc. (PPI) have entered into a research and commercial license agreement, giving Bayer exclusive rights for PPI's Heat & Drought Tolerance Technology (HDT™) in cotton
Bayer will leverage this breakthrough technology, which preserves yield by enhancing plants' tolerance to heat, drought or combined stress. HDT™ plants achieved significantly higher yields when faced with periods of hot and dry growing conditions in the critical stages of development.

This is the second research and commercial agreement both companies have entered into with each other within the last two years. In 2009, Bayer licensed PPI's leading Yield Protection Technology (YPT®) for their product development and commercialization of drought tolerant cotton. YPT® offers protection against yield losses sustained under suboptimal rainfall or irrigation without yield drag under well-watered growing conditions.

All PPI technologies target different mechanisms such as heat and drought tolerance, water use efficiency, yield enhancement, and biomass accumulation. Due to this diverse range, PPI's biotech traits can be combined or stacked into a single plant variety for genetic and agronomic improvements of all staple crops.

"We're pleased to be extending our research collaboration with Performance Plants as a partner in developing the drought tolerance in cotton," said Dr. Frank Schmidt, Head of Research BioScience for Bayer CropScience. "We anticipate that Performance Plants' innovative technology will contribute to further strengthening our leadership position in the global cotton market, especially with regard to ensuring higher yields in difficult climatic conditions. Their technology fits well with our strategy to explore multiple approaches to drought tolerance in order to bring the most effective, high-performance trait solutions to market to help farmers tackle this global challenge."

Dr. Yafan Huang, President & Chief Scientific Officer of PPI, said, "At Performance Plants, we strive to be a leading developer and provider of superior ag-biotechnology traits for crop improvement world-wide. HDT™ is our new, ground-breaking genetic technology that assures crop yields under climate variability. I am pleased to see Bayer CropScience continue to adopt our technologies, and believe that they will make significant impacts on enhancing their cotton quality and yield, especially in farm lands that frequently suffer heat and drought stresses."