Kenyan flower farms have started investing in solar panels in an attempt to get access to a stable power source and cut electricity costs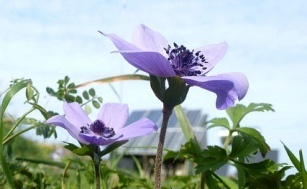 The solar power projects will enable the farms to reduce the use of diesel power generators. (Image source: Aggathopos/Flickr)
The solar power projects will enable the farms to reduce the use of diesel power generators, the main option for many flower farms in Kenya when there is electricity blackout, a report in Xinhua stated.
Red Lands Roses in Ruiru, 27km east of Nairobi, has recently launched the implementation of a solar power project.
The farm managing director Aldric Spindler said, "We are putting a 30kW project to help us reduce on our cost of electricity and the amount of diesel we use."
A flower farmer from the farm said that there was a growing need to cut costs at every level of production because of the increasing costs of growing the flowers, most of which were exported to Europe.
Another flower farm, Uhuru Flowers has also recently launched a 72kW solar power plant in a bid to cut its costs on electricity.
Flower farm owner Invan Freeman said, "The unreliable, low quality electricity created a need for an alternative source of energy."
The farm, which exports exclusively to the Russian market, is located in Nanyuki, 230 km from Nairobi.